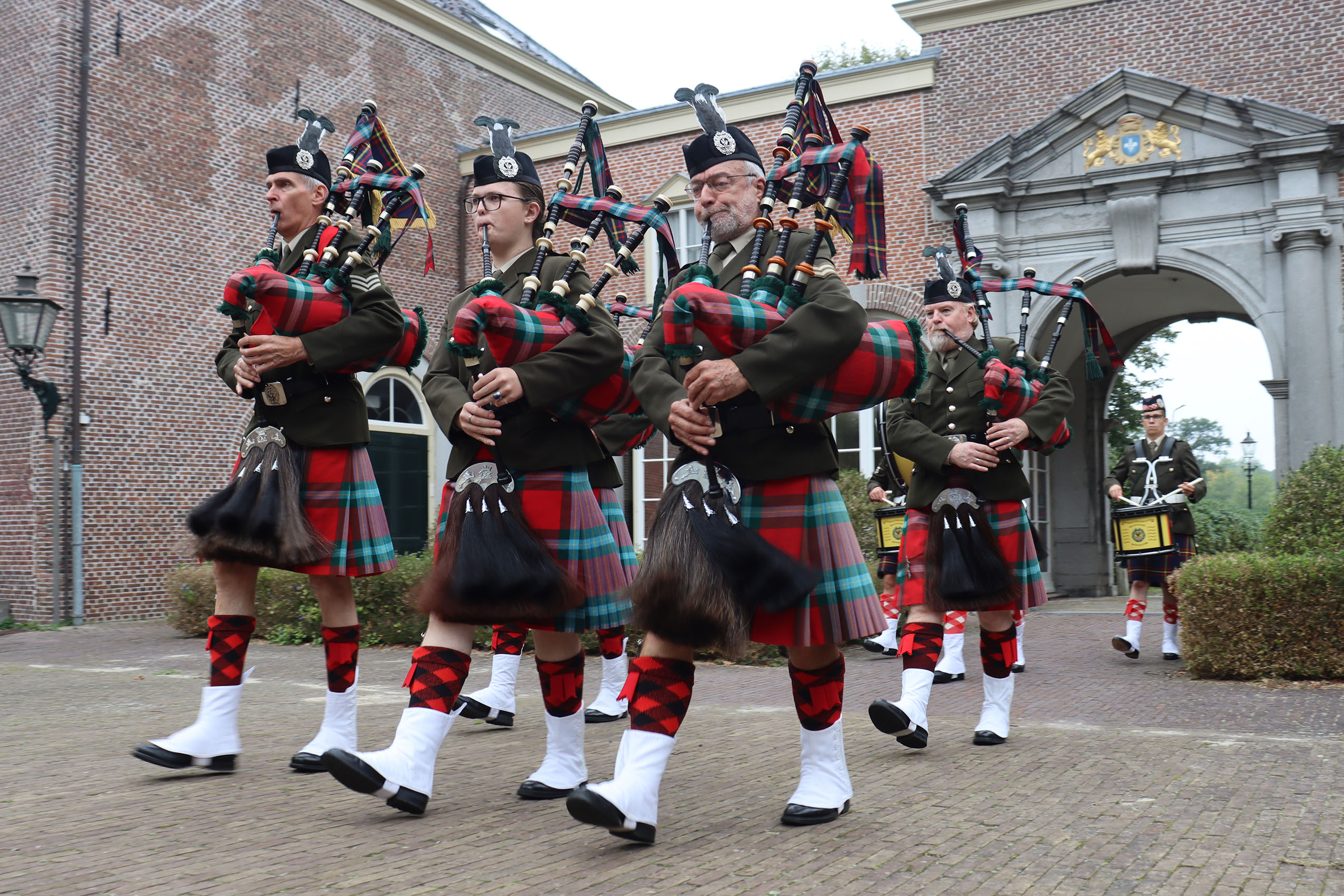 (photo: Aaldert Rus)
Céud Míle Fáilte (a hundred thousand welcomes)
This is the home page of
The Red Rose of Lochbuie Pipes and Drums
Officially recognized pipe band to Clan MacLaine of Lochbuie
'The Red Rose of Lochbuie Pipes and Drums' is a Dutch pipe band which was established in 1990, is closely connected to the clan MacLaine of Lochbuie and is their officially recognized pipe band.
The band adopted the MacLaine of Lochbuie tartan (both clan tartan and hunting tartan) in their uniform and presents itself as a 'military style' pipe band.
The band performs regularly, both in the Netherlands and abroad. In 2015 the band made a three-day tour on the Isle of Mull, Scotland, to celebrate their 25th anniversary.
Please, browse through this website for information on the band. Don't forget to follow us on Facebook for the most recent information.
If you want to hire the band for a performance, please do not hesitate to contact us here. We will reply to you as soon as possible.